Tecla Orange Cork Bio
Regular price
Sale price
$842.00
Unit price
per
100% Made in Italy

Our masterpieces are enterely made in Italy to guarantee high quality, extremely care of details and unique works-of-art
Made form nature and waste

Our mission is to create only ecological masterpieces made of recycled or natural materials

For this reason we use: cork, corn & pinatex, dead stocks that would become waste and recycled plastic
Shipping & returns

Worldwide shipping is 100% free. You will receive your order in only 2-4 days

You can request a return or refund by 14 days
Borsa MEDIUM modello TECLA 
Dimensioni: L 30 x H 25 x P 11 cm.
Cartella con chiusura a triangolo, ideale per un uso quotidiano sia con tracolla regolabile, che uso zaino grazie alla doppia tracolla in dotazione, oppure uso borsetta con manico a mano rigido. Realizzata in pelle sintetica derivante dalla filosofia del riciclo di materiali dismessi e il riuso di quelli destinati agli scarti, uniti al sughero. Peso 0,750 kg. Doppi spallacci in dotazione, regolabili con fibbie. Tracolla esterna per uso a spalla incomparabile attraverso gli anelli a D superiori laterali al manico, oppure attacco sul retro per o zaino (sul fondo sono presenti due anelli) e sul manico anelli per l'utilizzo a zaino tramite i moschettoni. Piedini sul fondo che garantiscono protezione dal suolo. Tre tasche interne, due porta oggetti e una con zip. Minuteria metallica con protezione antiusura. Materiali e manodopera 100% made in Italy. Certificato vegano (Peta) - Tutti i tessuti sono solo vegani. Prodotto completamente privo di materiali di origine animale. #Vegan #Bag #veganbag #madeinitaly #conscious
-
MEDIUM Bag model Tecla - Dimensions: W 38 x H 25 x D 10 cm.
Spacious folder with triangle closure, ideal for everyday use with both the adjustable shoulder strap, which use backpack thanks to the double shoulder strap provided, or use handbag with the rigid handle.
Faux Leather, Faux Suede and black cork from upcycling philosophy
Weight 0.750 kg.
Double shoulder straps supplied, adjustable with adjustable buckles. Internal shoulder strap with D-rings, or attachment on the back (on the bottom there are two rings) and on the handle rings for backpack use through the carabiners.
Legs on the bottom granting protection from the ground.
Three inside pockets, two object holders and one with zip.
Small metal parts with anti-wear protection.
Materials and labor 100% made in Italy.
Vegan certificate (Peta) - All fabrics are only vegan.
Product completely free of materials of animal origin.
Vegan# Bag# vegan# bag# madeinitaly#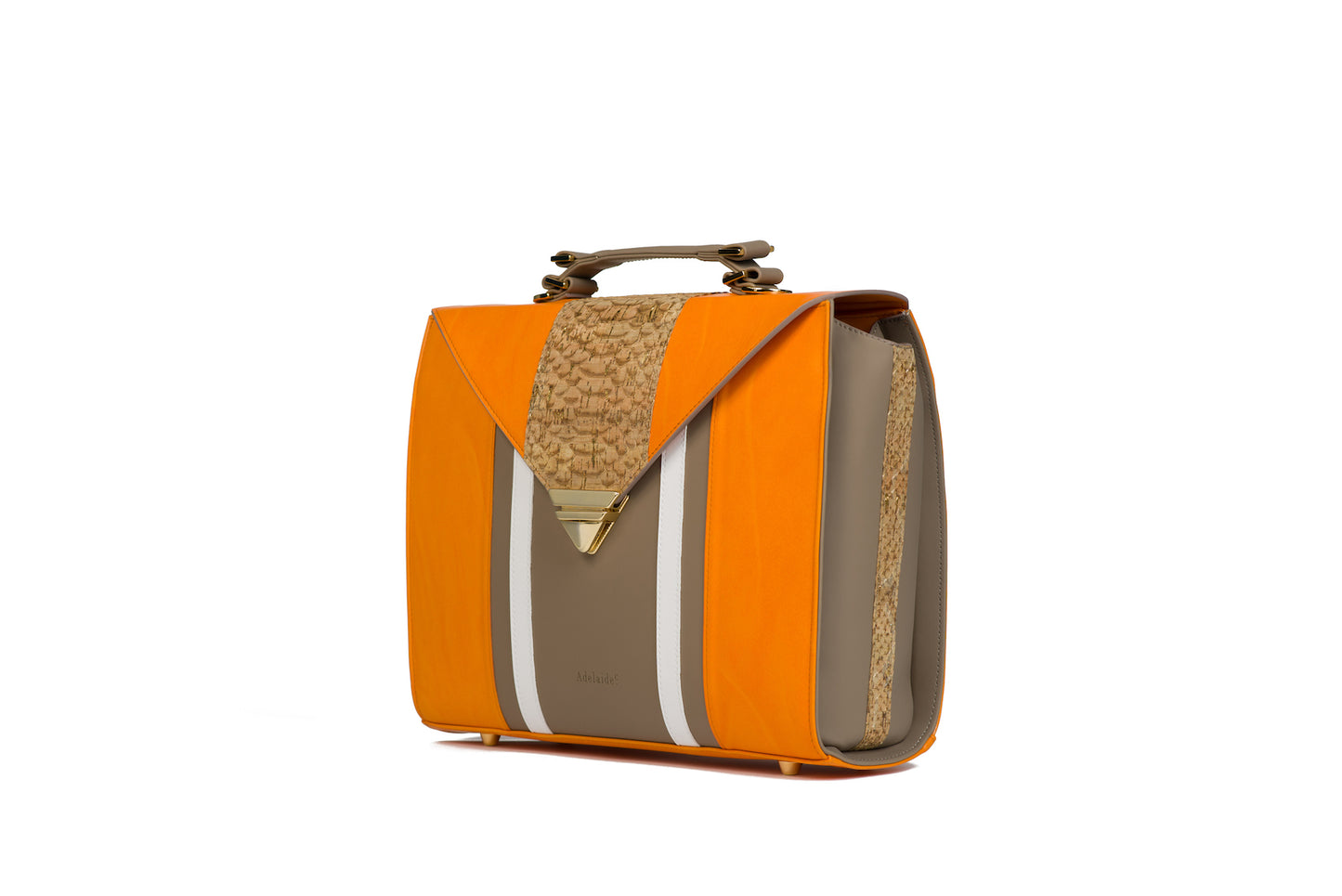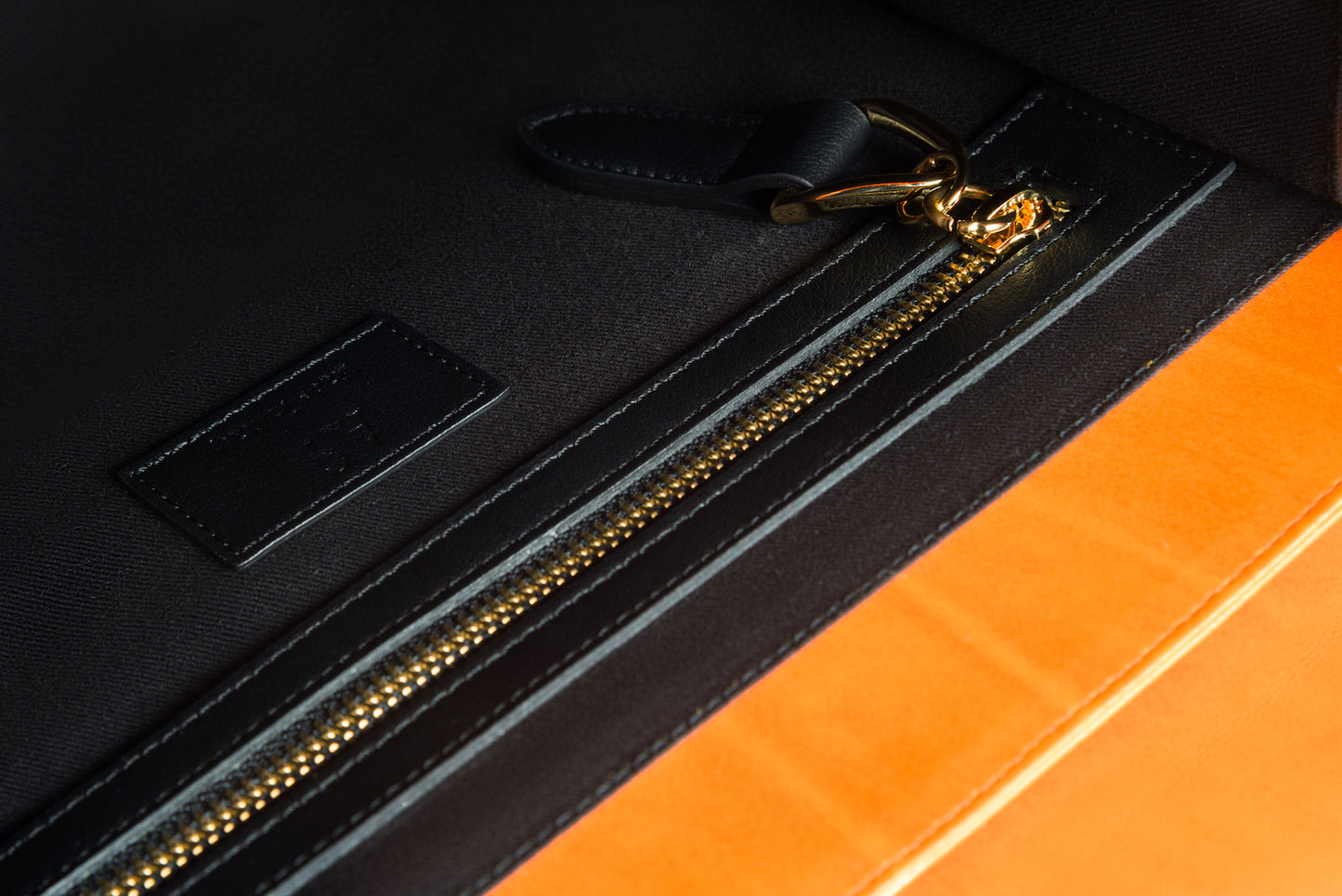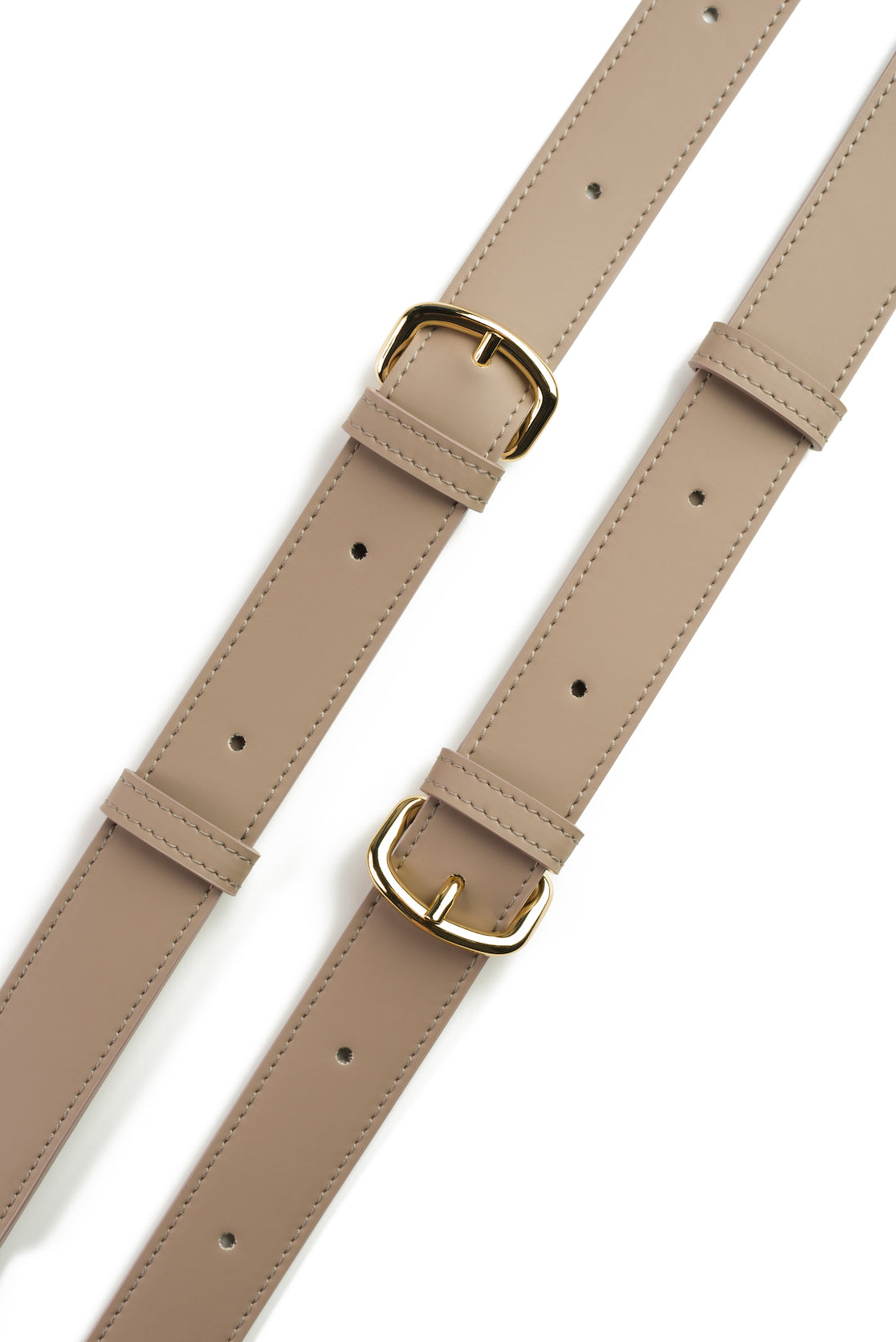 .you will reduce pollution
For each order we'll plant a tree to help reducing pollution created by transports